New Life Fellowship is a place to investigate, develop and deepen your relationship with God. We are a group of people from in and around Letterkenny who believe the Bible to be true and relevant to everyday life.

The Bible teaches us that through Jesus we can have a relationship with God - which is what we have been created for. Jesus has made it possible for us to have life in all its fullness now and to be with Him forever in heaven after we die.

We want you to know this too.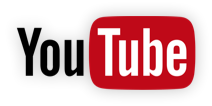 You can find directions
here


You can also find us on YouTube (not live at present) by clicking the logo above.